SensoryCo is privileged to have been a sponsor at the inaugural 2021 Hoosier Tactical Skirmish , a fundraiser for Chapter "D" 500, the new Indiana chapter of the non-profit Special Forces Association (The SFA).
The Skirmish took place as a 1-day, 3-stage event in which competitors of all abilities moved through the individual timed stages, each consisting of a demanding obstacle course, immediately followed by a challenging shooting course.  Participants were challenged to engage accurately different pistol and rifle targets while very tired and under significant stress having completed the obstacle course. These events are said to mirror the difficulty of tactical combat conditions typically faced by US Army Special Forces—the Green Berets. Further information on this type of event can be found on The Tactical Games website.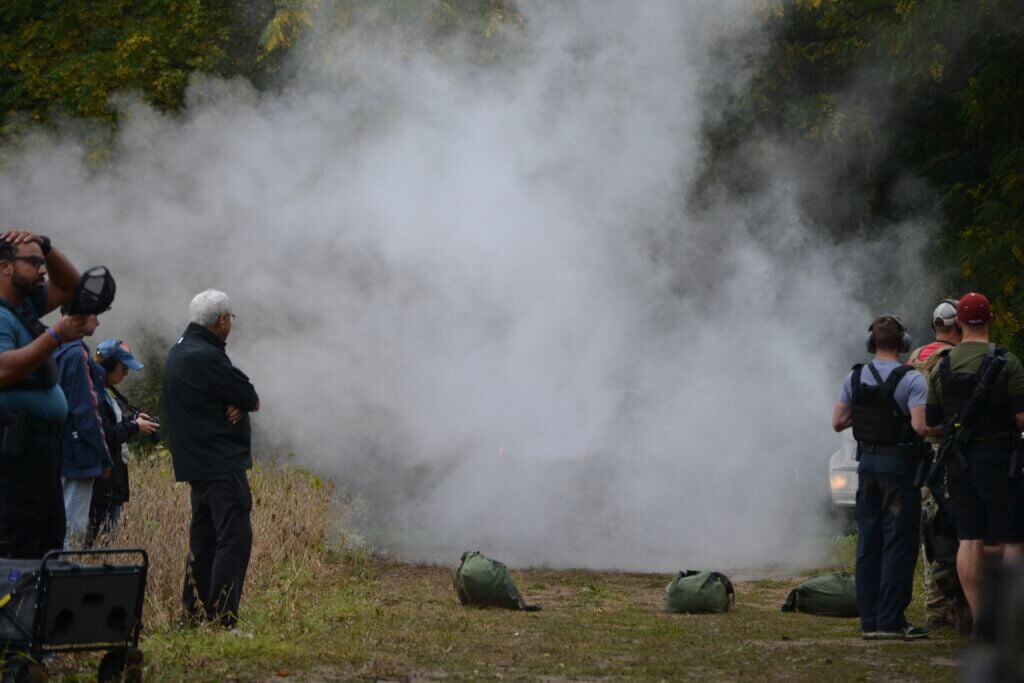 SensoryCo has worked with the military for years providing atmospheric effects for different training environments. Our products include smell generators, vapors, rain/mist special effects and smoke systems. SensoryCo Training Solutions (TS) help create environments that are as close to real life as possible. Training personnel performing under circumstances with unusual smells, sights, and other sensory effects can help save lives.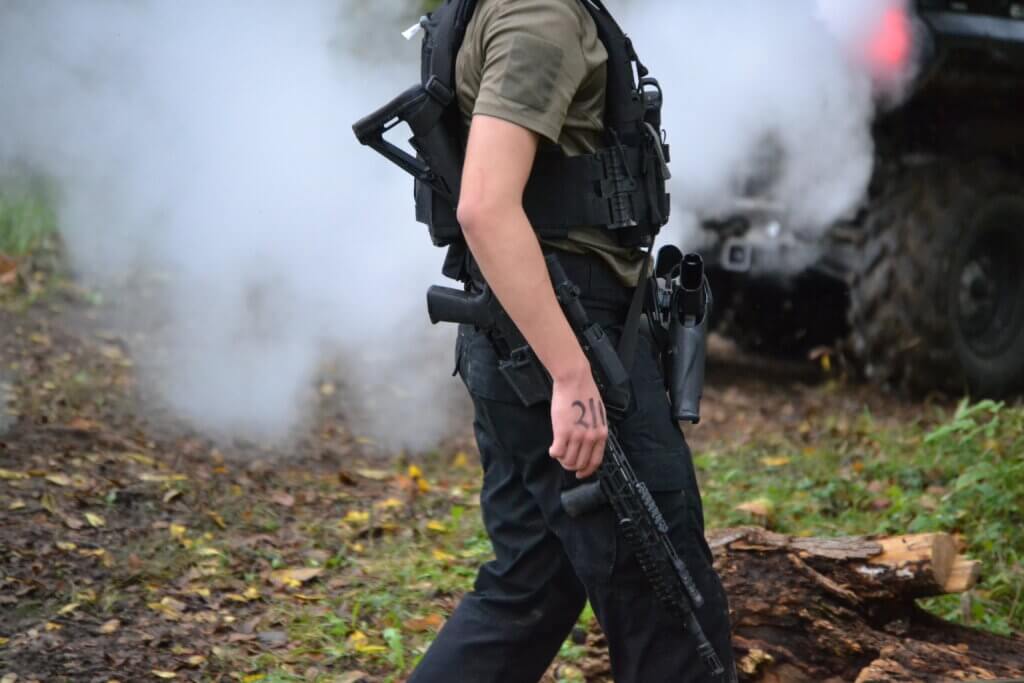 One of our products, the SMOX12 smoke generator, is a continuously rated smoke generator that forms a dense, controllable and non-toxic smoke. This smoke generator delivers ultra-fine smoke particles producing smoke with longer hang times and opacity than your typical entertainment-style smoke system. The SMOX12 is more efficient in the use of smoke fluid, with standard interfacing and greater reliability, and is built for the rigors of live and simulated training environments.
About the SFA
The SFA is the voice of the Special Forces community, perpetuates Special Forces traditions and brotherhood, and advances the public Image of Special Forces while promoting the general welfare of the Special Forces veterans and their communities.  Chapter "D" 500 of the SFA, the Hoosier Chapter, promotes these values by strongly uniting with the broader public in ways that benefit both the community and current and former members of the 1st Special Forces Regiment in our region.
Chapter "D" 500's goals include…
Creating a network for engaging recently discharged or retired Special Forces veterans and providing them a support network of both former military and non-veterans to ease their transition into civilian life.
Providing networking, training, education, and other related support to help Special Forces veterans find meaningful and rewarding civilian employment.
Providing financial assistance to Special Forces veterans and their families who are in need.
Providing competitive scholarships to the children of Special Forces veterans.
Engaging Special Forces veterans in community-oriented efforts and service projects to ensure they find new ways to continue to serve their fellow citizens faithfully.
And, of course, to provide Special Forces veterans with a community of like-minded and experienced brothers they can rely upon.