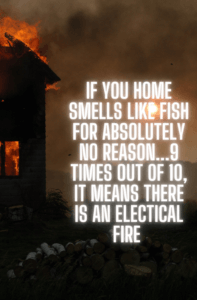 The importance of scent training for first responders for situational awareness cannot be overstated. While sight and hearing are the primary senses we associate with situational awareness, smell plays a crucial, often underestimated role in ensuring the safety and effectiveness of emergency responders.
One of the key benefits of incorporating smell into first responder training is its ability to detect hidden dangers. In situations involving fires, gas leaks, chemical spills, or even search and rescue operations, the ability to recognize unusual odors can be a lifesaver. For instance, a faint scent of gas in the air could indicate a potential explosion hazard, prompting responders to take immediate action to secure the area and protect lives.
Incorporating Scent Training into situational awareness programs offers a range of benefits for various professions and scenarios, including first responders, law enforcement, and military personnel. Here are some of the key advantages:
Enhanced Detection of Hidden Dangers
Scent training can help individuals detect hidden or subtle threats, such as gas leaks, chemical spills, or fires, by recognizing distinct odors associated with these hazards. This early detection can prevent accidents and save lives.
Improved Memory and Recall
The olfactory system is closely linked to memory and emotion. Introducing scents into training scenarios can enhance memory retention and help individuals recall critical information in high-stress situations. This is particularly valuable for first responders who need to remember specific procedures, locations, or details during emergencies.
Increased Sensory Awareness
Training the sense of smell alongside sight and hearing fosters a more comprehensive understanding of an environment. This multi-sensory approach helps individuals become more attuned to their surroundings and better equipped to perceive subtle changes or anomalies.
Rapid Decision-Making
Exposure to different scents can help individuals develop a heightened sense of intuition and the ability to make quick, accurate decisions when faced with complex and dynamic situations. This can be invaluable for first responders who often need to act swiftly.
Victim and Hazard Localization
In search and rescue operations, scent training can assist responders in locating missing persons or identifying the source of a chemical leak. Scent cues can guide them to victims or hazards when visual and auditory clues are limited.
Stress Management
Scent training can also aid in stress management. Familiar scents can provide a sense of comfort and calm in high-pressure situations, helping individuals maintain composure and focus on their tasks.
Realistic Scenario Simulation
Scent training adds an element of realism to training scenarios. By replicating the distinct odors associated with different emergencies, trainers can create more immersive and challenging exercises that better prepare individuals for real-world situations.
Cross-Training Benefits
Scent training can be beneficial across various professions, including first responders, search and rescue teams, forensic investigators, and even medical personnel. These skills can be transferable and adaptable to different situations, making individuals more versatile in their roles.
Smell is intimately connected to memory and emotion. Certain scents can trigger strong reactions and memories, which can be harnessed for training purposes. By exposing first responders to various scents associated with different emergency scenarios, trainers can help them develop a more intuitive response to complex situations. This sensory training can enhance their ability to make quick, accurate decisions under pressure.
The sense of smell can also guide responders in locating victims, hazards, or resources. In search and rescue operations, a person's scent can lead responders to their location when other clues are scarce. In hazmat situations, identifying the source of a chemical leak based on smell can be invaluable in preventing further contamination
Overall, integrating scent training into first responder training programs not only enhances their situational awareness but also fosters a more comprehensive and holistic understanding of the environments they operate in. By sharpening their olfactory senses, responders become better equipped to handle a wide range of emergency situations, ultimately improving their effectiveness and the safety of those they are tasked to protect. As technology and training techniques evolve, recognizing the significance of smell in situational awareness is an essential step toward ensuring the preparedness and success of first responders in today's ever-changing world.